Practical sessions with Chelsea FC players!
For 5 days, Raymond Verheijen will deliver plenary sessions about how to apply the football specific concepts of Football Tactics, Football Fitness and Football Braining within the context of the team periodisation based on the principles of Football Periodisation.
For years, the practical sessions are an integral part of the Expert Meeting (Level 2 course) and the ProCourse (Level 3 course). Last year, we have decided to include training sessions in the Mentorship format as well. The practical sessions will be delivered by Raymond Verheijen. With the help of the Chelsea FC Academy players, he will demonstrate how to apply the Football Tactics Methodology and the Football Fitness Methodology in practice.
Raymond Verheijen will deliver 15 presentations on Football Theory, Tactics, Game Insight, Technique, Fitness, Psychology, Periodisation & more;
The Chelsea FC staff will deliver 3 presentations;
Raymond Verheijen will deliver 3 training sessions with Chelsea teams;
Coaches will visit Chelsea training ground & Stamford Bridge Stadium.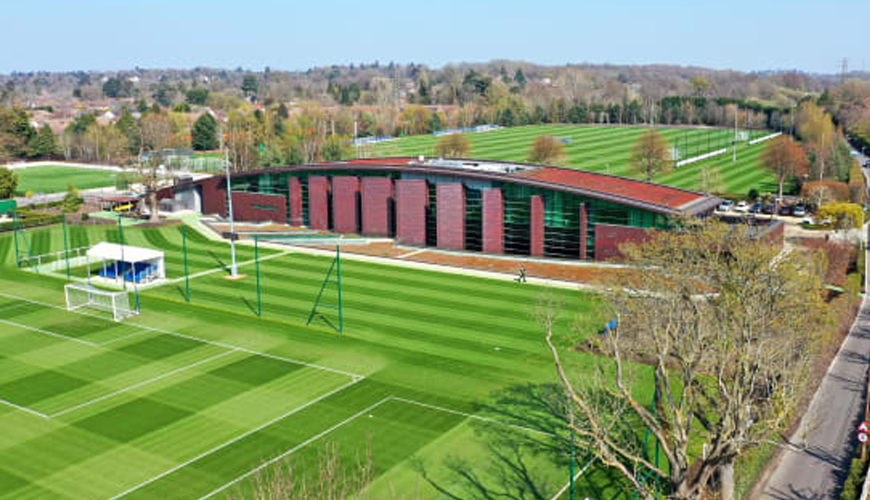 Only for coaches who want to improve every day
The Football Coaching Mentorship will be held from Monday 25th to Friday 29th May 2020 in London, UK. For this exclusive event, 40 spots are available but only for football coaches who are ready to raise their bar.
As a coach, you take your players outside their comfort zone to allow them to improve. You create uncomfortable and challenging situations for your players and you expect them to deal with it. For example, players have to deal with accumulating lactic acid in their muscles during small-sided games 4v4. You are not bullying your players nor are you a mean person. This is what we call overload and you create this uncomfortable situation to help your players improve.
World renowned coach educator Raymond Verheijen is well-known for applying this exact same principle when educating coaches. So, the Mentorship will not be your normal comfortable coaching course. Instructor Verheijen will create his famous challenging and uncomfortable 'dressing room' environment to help accelerate your development as a coach. So, please only register if you are ready to challenge yourself and your subjective beliefs and open to replace the by more objective football knowledge.
Download Course Brochure
Mentorship 2020
Application
For more information about the Football Periodisation Mentorship 2020 or to register for this event please send an email to info@fcevolution.com