Raise your bar in five steps
Become a better coach and connect with coaches around the world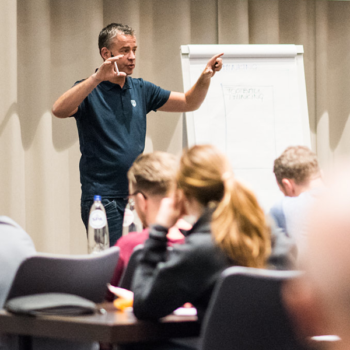 Football Tactics Evolution (level 1)
Delegates will develop methodological steps within 1) passing exercises, 2) position games, 3) tactical games and 4) football fitness games for attacking, defending and transitioning within the context of different tactical formations. These exercises will be used as methodological steps to develop the Football Tactics Periodisation from week to week and month to month.
Football Periodisation Mentorship (level 1)
Within the context of a specific playing style delegates will learn to develop top fit players without injuries. They will be educated about the principles of football periodisation and how to improve their players ability to perform football actions more frequently (to play a higher tempo) and for longer (as the game is 90 minutes).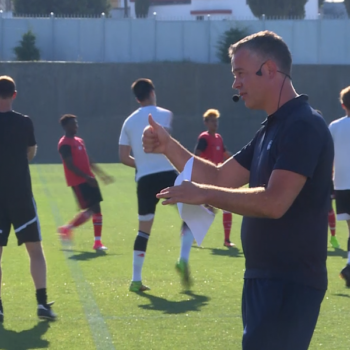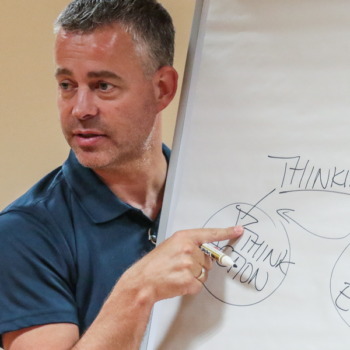 Football Braining Experience (level 1)
Delegates will be presented the football specific psychology concept. They will get coaching tools to be more to-the-point to their players and will learn training tools to overload (the brain of) their players by increasing the demands within football exercises. Coaches will also develop a deeper understanding of how to vary their coaching style during the training week based on their players' brain state.
Expert Meeting (level 2)
An exclusive group of 40 coaches from all around the world will practically apply the knowledge gained in their level 1 course(s). This will take place by training with youth players of one of the top clubs in international football. The main course topics are Football Tactics, Football Braining and Football Periodisation. Besides the plenary presentations by Raymond Verheijen other football experts will be invited to present about the latest developments in all football-related areas of expertise.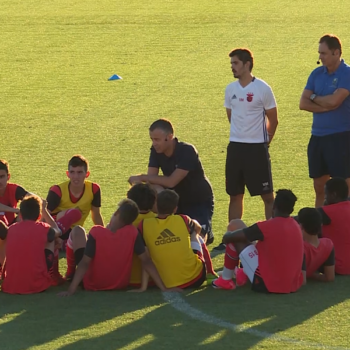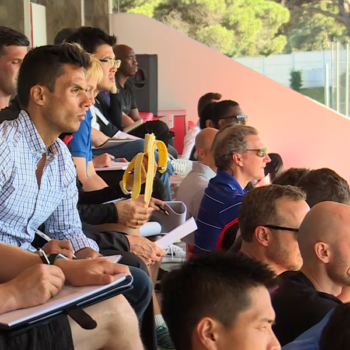 ProCourse (level 3)
In previous courses Raymond Verheijen educated coaches about the objective WHAT of football based on the characteristics of the game. During the ProCourse he will teach delegates about the objective HOW of coaching football based on the principles of human evolution. The delegates will apply the new Football Coach Evolution model during practical sessions with a youth team of an European top Academy.
Personal Development Course (level 4)
An exclusive group of 8 coaches will personally reflect on situations during their career so far. Every day, each coach will deliver a 50-minute presentation. The topics will be chosen by the coaches themselves. After each presentation there will be a 15-minute feedback session between the coaches. All sessions will be recorded for personal evaluation. Raymond Verheijen will supervise and mentor the process with 'class room' and '1-on-1' feedback.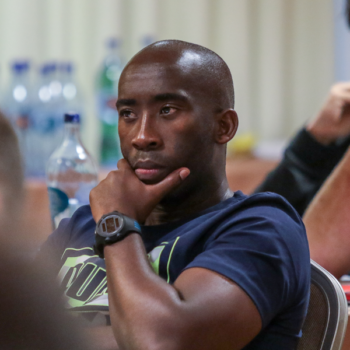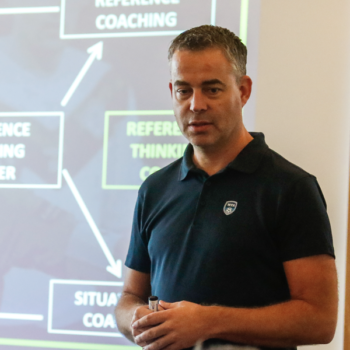 Reference Thinking Retreat (level 5)
Scientific evolution is exponential and fast. Many objective references are developed based on the continuous process of falsification and confirmation of hypotheses. This is exactly why football coach evolution is so slow. During the Reference Thinking Retreat coaches will learn to think and coach based on objective football references rather than subjective experience references. This course has two parts: 1 12-month online course and a 5-day physical course at a European top club.