Youth Football Periodisation
Develop the best planning for your team based on specific characteristics in your environment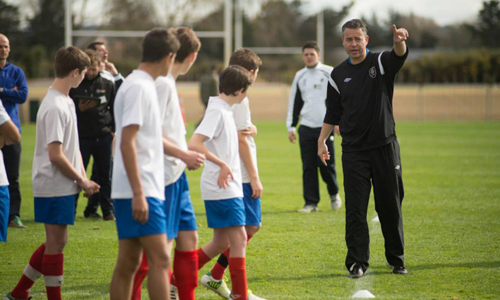 What will you learn?
In the first part of this course, Raymond Verheijen and the coaches will discuss the specific external factors youth coaches are facing in their country like the climate, training pitch size, players participating in other sports, school football, etc. Within the context of those specific circumstances, the coaches will learn how to apply the principles of football periodisation. Finally, coaches will be educated about how to anticipate on more general external factors like the growth spurt, tournaments, etc.
What is the program?
Block 1. Growth Spurt Periodisation – Longitudinal scientific study
Block 2. Youth Academy Periodisation – International case study
Block 3. Country specific characteristics in youth football
Block 4. Developing a country specific youth football periodisation
What will be your next step?
After participating in the Youth Football Periodisation module coaches will be eligible to register for the Football Periodisation Mentorship. This 5-day event is a Level 1 course in the FCE International Pathway. During this international course with coaches from all around the world, delegates will learn how to use the content of the Youth Football Periodisation module to develop the team periodisation. Within a 48-week team periodisation, the delegates will learn how attacking, defending and transitioning can be developed.