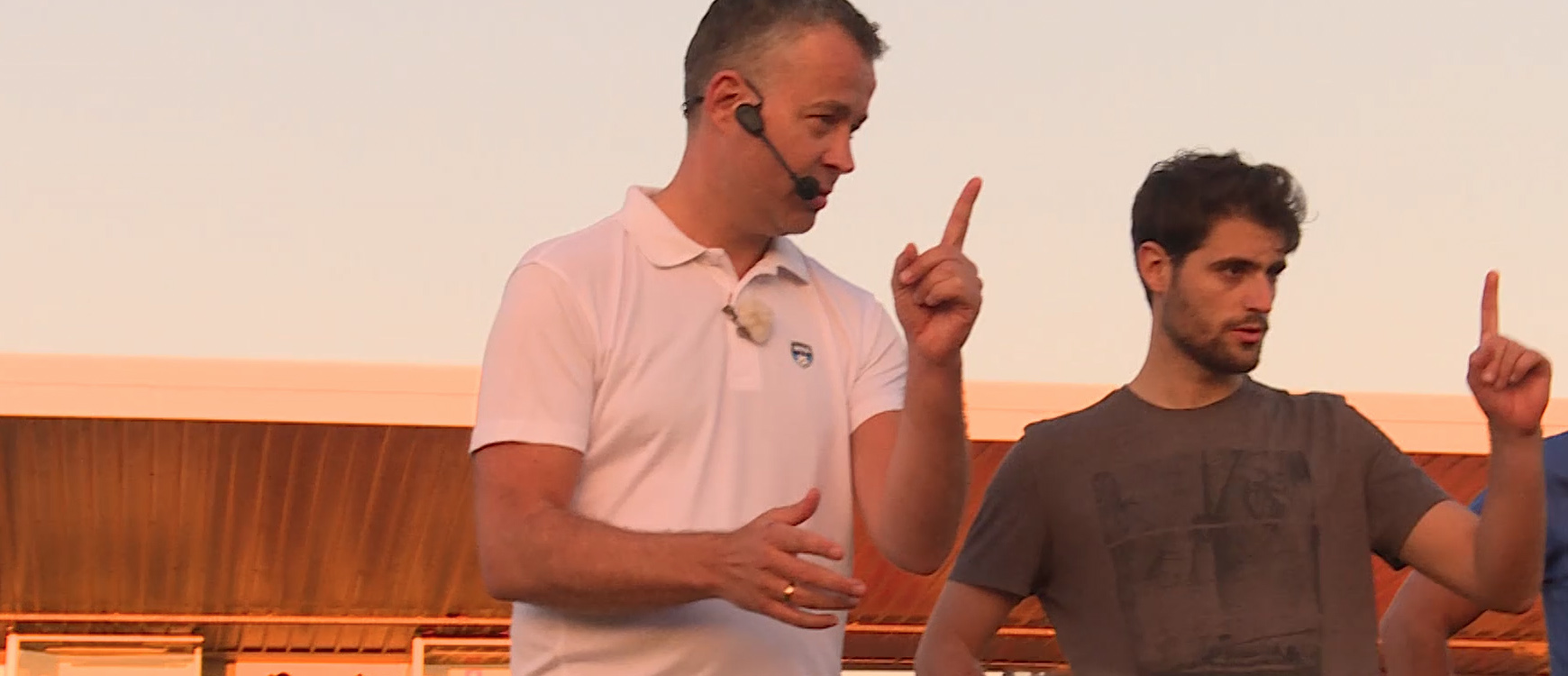 Non-verbal communication: reading body language
In football the communication between players is of the highest order. Not only the communication between teammates but also in relation to the opponent. For example, coaches who identify weaknesses in the playing style of the opponent sometimes try to set a tactical trap in an attempt to trigger miscommunication between opposite players.
Verbal and non-verbal communication
Within this communication we can distinguish verbal and non-verbal communication. When players communicate verbally they will be more predictable as the opponent can hear what they say. So, ideally, players communicate non-verbally with each other to be more unpredictable for the opponent. Non-verbal communication means players exchange information with their body language.
A simple example is a right winger who makes a forward run to let the midfielder with the ball know that he wants to receive the ball behind the defensive line of the opponent. But non-verbal communication between teammates is often more subtle than this. It takes place at an unconscious level.
Unconscious visual perception
People are obviously aware of their conscious visual perception. They know what they consciously see. But research has shown that our conscious visual perception is only the tip of the iceberg. People unconsciously perceive much more. The best way to explain this is with a practical example. 
Did you ever drive home after a hectic evening game? For 30-45 minutes you unconsciously drive a familiar road while consciously reflecting on all the missed chances. When parking the car in front of your house you all of a sudden became aware of the fact you just drove a car unconsciously for more than half an hour. How was that possible?
Seeing without looking
Driving a car unconsciously is not the same as driving with your eyes closed. While you were consciously reflecting on the game you were still unconsciously perceiving the other cars on the road, traffic lights turning red and green, junctions, etc. This unconscious visual information allowed you to still drive home safely although your consciousness was occupied by something else. One could say that while you were driving you were seeing things without looking.
This practical example proves the importance of unconscious visual perception during actions which is crucial information when coaching football players. When we translate the above knowledge to the football context we can only conclude one thing: the unconscious non-verbal communication with teammates and opponents is the most important source of information for a player. The next question is how to train this process.
Unconsciously reading body language of teammates
Players how have trained with each other already for years are more or less predictable to each other. They often know in advance what their teammate will do in a certain game situation. Because of the hundreds or even thousands of training hours together, for example the right full back unconsciously recognises what the right winger is about to do. The full back picks up certain visual cues in the body language of his teammate. Over time he has unconsciously identified patterns. For example, if the point of gravity of the winger is more forward he will ask the ball in his feet. On the other hand, when the point of gravity is higher or more backwards, the winger is about to ask the ball deep.
Position specific non-verbal communication
What is the best way to train the unconscious non-verbal communication between teammates? In simple language, how can a coach improve his players' ability to read each other's body language and subsequent intentions? The answer is simple. Position specific exercises. Whether the coach has planned a passing exercise, position game, tactical game, football fitness game or some other exercise, he should always put his players in their positions in relation to each other. Every exercise should be based on position specific communication between players rather than random communication between players who hardly communicate with each other during the game.
More predictable teammates
If the right full back is surrounded by, for example, the right central defender, right midfielder and right winger, he will learn to read their body language during every minute of the training. In other words, the player will gradually identify patterns in the behavior of his teammates. He will step by step recognise what body language will precede which football action. Eventually, teammates will be more predictable to each other which will result in less miscommunication on the pitch and a bigger chance of success.