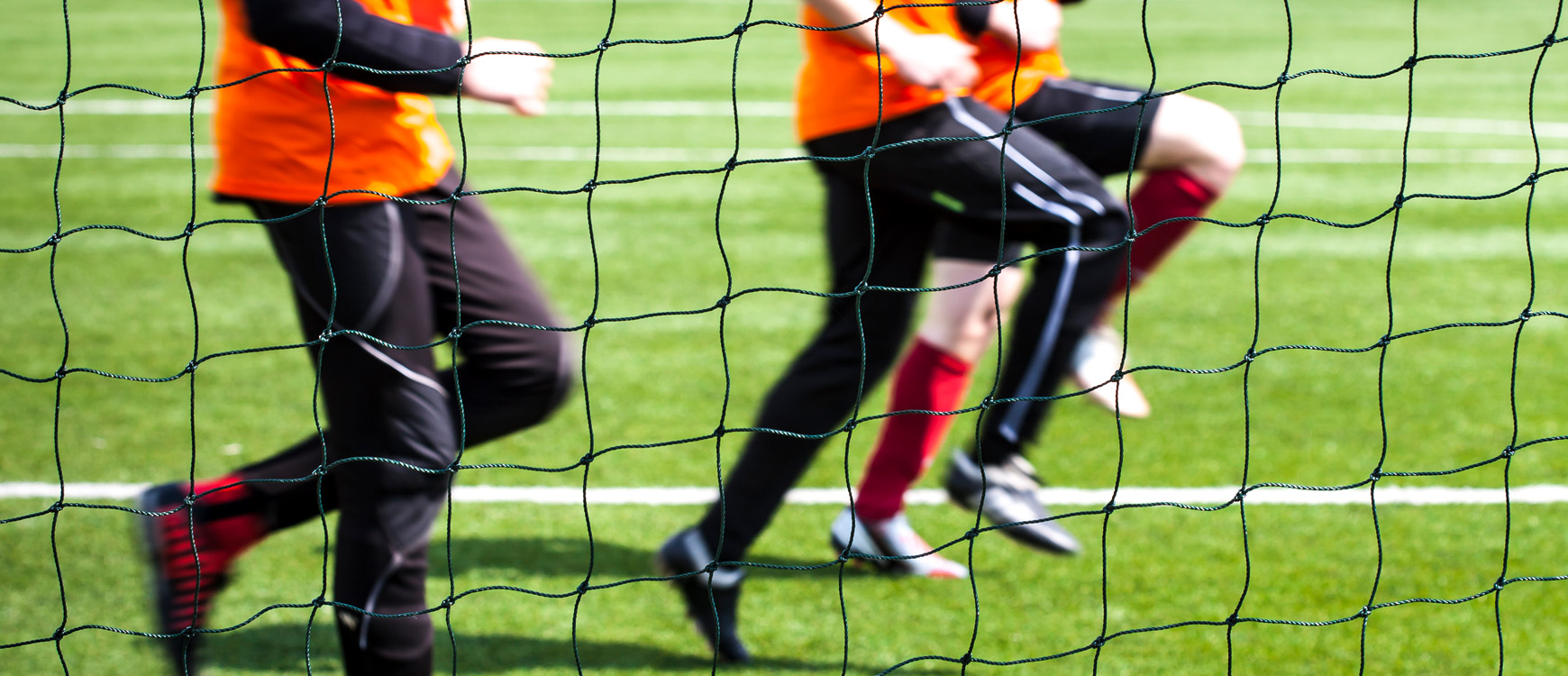 Should players train harder or smarter? Here is the objective answer.
If you want to improve you have to train more. At least, that is what most people think. As a result, football players have to train six, eight or sometimes even ten times per week on the pitch. Given this number of weekly football sessions, players have insufficient time to recover between sessions. They will accumulate fatigue from day to day and from week to week. Their performance will drop and the injury risk increase. Despite all this, many coaches still think they are doing the right thing. They tell players to shut up and to deal with these negative consequences if they want to improve. But are these coaches really doing the right thing? The best way to answer the above question is by analyzing the game. Improving a player means the player has to develop from a lower football level to a higher level. But what are the characteristics of a higher football level?
A higher speed of actions
At a higher football level players are performing exactly the same football actions compared to a lower level. If a player wants to develop to a higher level he does not need to learn new football actions. Both at a lower and higher football level players perform the same actions. There is only one difference. At a higher level of play, there will be less space and time to perform these actions. This means a player has to learn to perform his actions quicker. He needs to develop a higher speed of actions. This is the number one characteristic of playing football at a higher level. Therefore, football is primarily an intensity sport and not an endurance sport.
Improve the variable, not the constant
The difference between a lower and a higher level is not the volume. At both levels the game lasts 90 minutes. This means the volume is not a variable but a constant. So, why do football coaches put emphasis on the training volume? The difference between a lower and a higher football level is the tempo. At a higher level the game is played at a higher speed. This means the intensity is the variable. If a player wants to develop from a lower level to a higher level, should he train the variable (intensity) or the constant (volume)? In other words, should he train better (intensity) or should he train more (volume)? Asking the question is answering the question. Players will improve by training more intensive within the same number of hours. And what does 'more intensive' mean? Doing the same exercises as last week or last month, but with less space and time. A smaller pitch size will make the exercise more intensive and will force players to improve their speed of actions while maintaining the quality of their actions.
Higher intensity instead of more volume
The characteristics of the game were used to prove that football players should train better (more intensive) instead of training more (higher volume). But one could also use the subjective experience of football coaches themselves to prove this point. Just imagine an Under 16 player is training three times per week. What would make him a better player? Training a fourth time per week (more volume) with his Under 16 team (same intensity)? Or training three times per week (same volume) with the Under 17 team (higher intensity)? Based on their coaching experience, football coaches know that training with Under 17 (training better) will improve the player much more than training more frequently (training more) with his own age group. Training with a higher age group means less space and time which will eventually result in a higher speed of actions.
Training better: less space and time
The above example does not mean that all Under 16 players should be put in Under 17 because that would turn Under 17 into Under 16. The example was only used as a metaphor. The real message is that the Under 16 coach should not train more. His job is to make the Under 16 training look like an Under 17 training session more and more during the season. In other words, he should deliver better sessions. The same exercises with less space and time so players are forced to perform their actions with higher speed while maintaining the quality. Better training instead of more training.