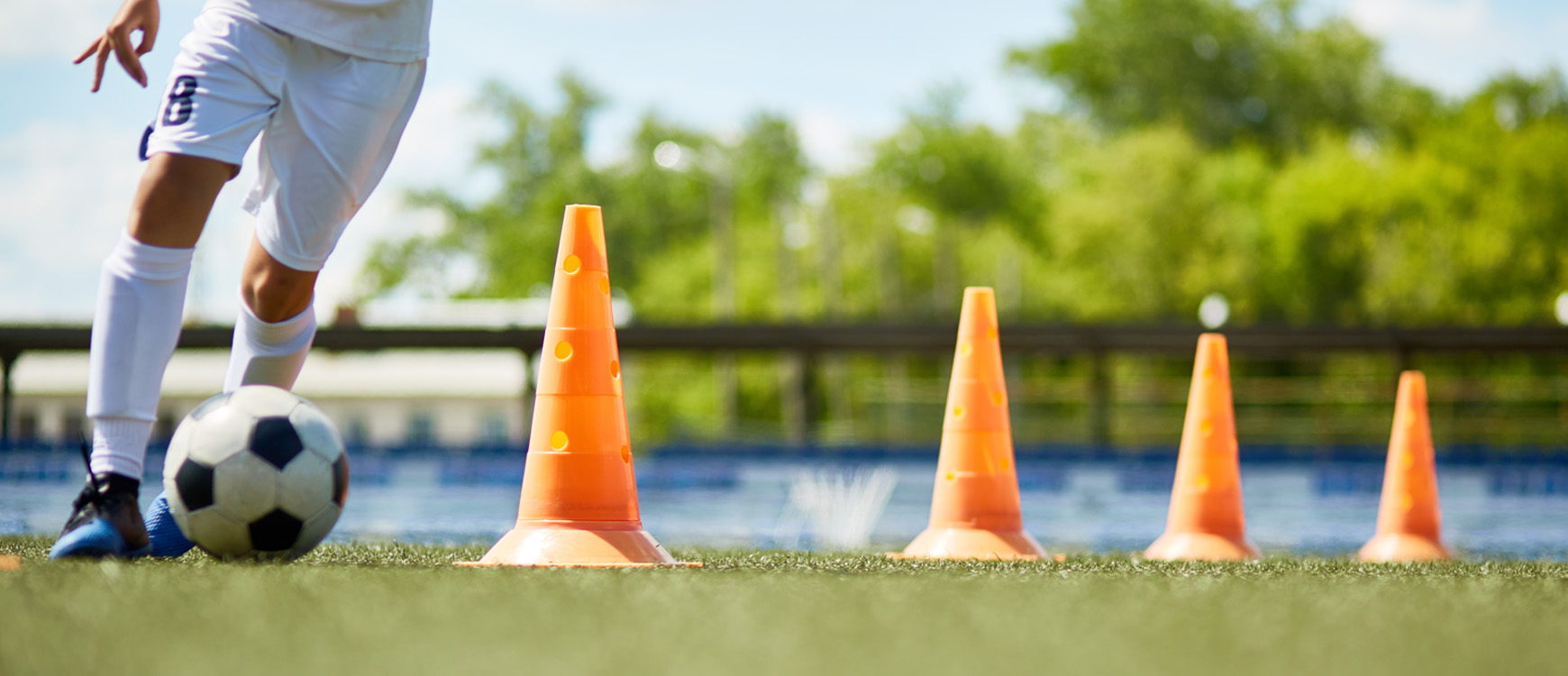 Isolated technique training slows down football development
Posted by

Categories

Technique

Date

01/18/2023
For many decades in football there is a heated debate between coaches who believe technique training should take place in football training and coaches who believe in isolated technique training. The main reason why this discussion is already going on for many years is the fact that it takes place at a subjective wavelength. In other words, it's opinions against opinions. Experience versus experience. The only way to solve this subjective status quo is by zooming-out and introducing objective references based on the characteristics of the game.
Executing a decision
By (non-)verbally communicating with their surrounding players collect information about teammates, opponents, etc. Based on this information players make a decision. Next, they have to execute this decision with their technique. So, technique in football means executing a decision and not just executing a technique like in, for example, gymnastics. For a sport such as gymnastics the technical execution is the objective. A gymnast receives points for moving the body in an ideal way from A to B. In football, on the other hand, players receive points for moving the ball from A to B, with B being the goal of the opponent. Therefore, the technical component is just a means to execute a decision.
Variable technique
In football, the movement of the body thus plays a very different role than in gymnastics. For football players, there is no ideal stereotype technique because each game situation is different. In their whole life, they will never pass the ball twice in the same way, because the circumstances and the opponents are always just slightly different compared to last time. So, a gymnast needs a perfect stereotype technique while a football player needs a variable technique. This is also called functional technique.
Isolated training based on subjective opinions
Based on the objective analysis of the game, it shows that football technique is the execution of a decision that can only be trained in football situations in which players have to make a decision. In an isolated training situation without opponents a player does not have to make a decision. In that case, the player is not practicing the execution of a decision but just the execution of a technique. In other words, he is not developing football technique. Despite the above philosophical analysis of the game, all around the world there are football coaches who stick to isolated technique training based on their subjective opinion. They believe that children have to start with isolated technique training before they can do more complex football training.
Isolated training underloads most players
Just image six or seven year old children play ten versus one on a whole pitch. What do you think the defender will do after 30 or 60 seconds? Yes, the defender will probably give up because he cannot get the ball. So, this passing exercise is too simple. It is underloading passing. Players are not challenged and as a result will not improve their passing. But if 10v1 is too simple, why do coaches do isolated exercises? An isolated exercise 4v0 is even more simple and more underload compared to 10v1.
Football training is the rule
Instead of making 10v1 even more easy by taking out the opponent, coaches should develop the 10v1 into a more realistic and challenging exercise. The coach can reduce the number of attackers from 10 to 8, 7 or even 6. He can increase the number of defenders from 1 to 2 or reduce the pitch size. With all three adjustments the players will get less space and time to control and pass the ball as the defender(s) will be closer to the player with the ball.
Isolated training is the exception on the rule
In other words, isolated technique training is not necessary for children who are able to play 10v1 without losing the ball. And for those players who will even lose the ball in 10v1 isolated technique training is the perfect solution to develop kicking the ball. So, football training like 10v1 (or more demanding football situations) is the rule with respect to football technique training. And isolated technique training is the exception on the rule in case players keep losing the ball even in extremely simplified football situations like 10v1.
Subjective status quo has been broken
For decades people are having an intense debate about football training versus isolated training. Based on the above objective analysis of football we have now broken the subjective status quo. Players should develop football technique in football situations because football technique means the execution of a decision. And for those players who struggle even in the most simplified football situations, isolated technique training is the perfect exception on the rule.