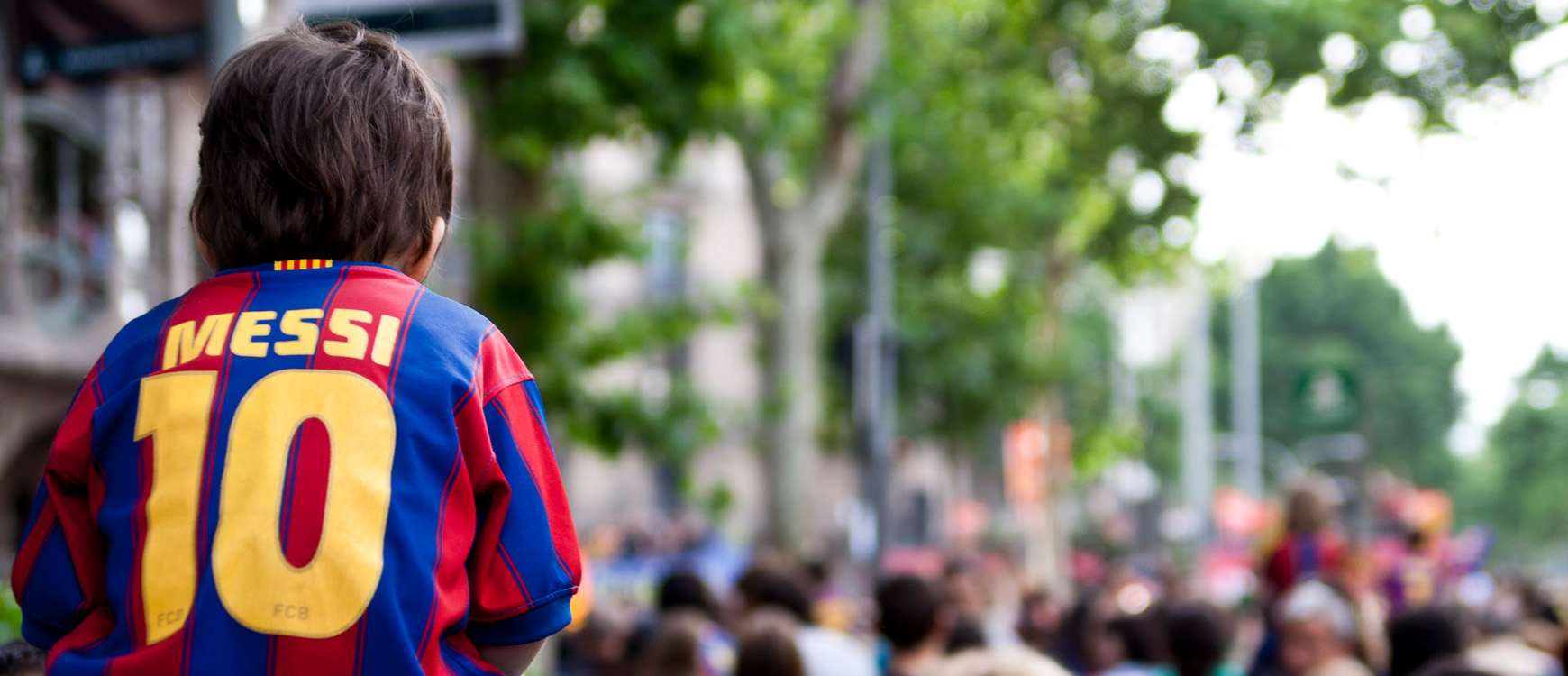 Learn why even the best player in the world depends on communication
Posted by

Categories

Tactics

Date

10/26/2022
When the 100 best players in the world play with FC Barcelona, Real Madrid or Bayern Munich in the Champions League the quality of football is often very high. However, when these same top players play with their national team one week later the quality of football is all of a sudden significantly lower. How is this possible? They are the same players with the same game insight, technique and fitness. Why does a player like Lionel Messi perform better with FC Barcelona compared to his games with Argentina? The answer is simple. Communication.
Non-verbal communication
In football, the (non-)verbal communication between players and their surroundings is of the highest order. By training with each other every day, players learn to understand each other increasingly better. After a while, players are capable of reading each other's body language. They already know what their teammates want from them. There is less miscommunication. And the players will become less predictable for the opponent. When players are verbally communicating with each other the opponents can hear what they say to each other. However, when the communication between teammates gradually shifts from verbal to non-verbal it will be increasingly harder for the opponent to predict what will happen next.
Miscommunication at the highest level
With national teams the communication between players is a big problem. The national team coach selects players with great game insight and excellent technique. Still the level of international football is often lower than games between club teams in for instance the Champions League. A national team coach usually chooses eleven players who play at nine, ten and sometimes even eleven different clubs. This means these eleven players hardly ever train with each other. The level of (non-)verbal communication between these players is therefore underdeveloped. During games with the national team, these eleven players will therefore have less of a feel for each other. Their individual superior game insight is fed insufficiently with clear communication. There will be more miscommunication.
'Borrowing' communication
One way for a national team coach to solve this problem is by selecting multiple players from the same club. By selecting a group of players that train with each other every day at their club, the national team coach can borrow the communication that has been developed at club level. In other words, when the national team coach of Spain played with six players from Barcelona during World Cup 2010, the level of (non-)verbal communication within the Spanish national team was much higher than a national team which consisted of eleven players from nine, ten or eleven different clubs. The same goes for the national team coach of Germany, when they played with seven players from Bayern München during World Cup 2014 final against Argentina. By the way, the six players of Barcelona that won the World Cup 2010 with Spain, and the seven players of Bayern München that became world champion in 2014 with Germany, were at that moment trained at their club by Pep Guardiola. So, you can say that the Spanish coach has, indirectly, already become world champion twice.
It all starts with communication
In the above analysis, one can see that even the best players in the world with their superior game insight and technique depend heavily on the (non-)verbal communication with their surroundings (teammates, opponents, etc.). Poor communication will negatively influence the decision making, the execution of decisions and even the fitness of players. More miscommunications will result in losing the ball more often and, consequently, players having to run more and getting tired sooner.